Introwertyk, introwertyczna komunikacja i życie w świecie ekstrawertyków
Żyjemy w świecie ekstrawertyków. Nie oszukujmy się. Punktem odniesienia w ocenie psychologicznego i społecznego przystosowania są zachowania typowe dla ekstrawersji. Wiemy to już jako dzieci, ale nie potrafimy tego nazwać. Używamy więc słów: gapa, odludek, milczek, dziwak, pierdoła, outsider. Jest ich o wiele więcej. Większość z nich jest nacechowana pejoratywnie i właśnie w taki sposób uczymy się, że nie jesteśmy różni, ale jedynie lepsi i gorsi.

[heart_this]
Życie codzienne introwertyka
Dopasowanie się / przystosowanie do reguł rządzących ekstrawertycznym światem jest dla introwertyka trudne. Oznaczałoby to dla niego nie tylko przyjęcie pewnych zachowań charakterystycznych dla ekstrawersji ale też czerpanie satysfakcji z tych rzeczy, które przychodzą mu trudno. Mało się o tym mówi (wciąż! uwierzycie?), ale w świecie zarówno zawodowym jak i prywatnym, który uporządkowany jest wg. cech ekstrawertycznych, introwertyzm potrafi poważnie skomplikować życie.
Z jakimi sprawami mogą mieć problem introwertycy:
swobodna komunikacja  z innymi,
odczuwanie satysfakcji ze spontanicznych kontaktów z innymi,
spontaniczna rozmowność, dowcipność, niezobowiązujące small – talk,
przyjęcia, imprezy, przebywanie w dużej grupie ludzi, spotkania biznesowe, prezentacje itp.
Nie będziemy tutaj owijać w bawełnę, w której grupie się znajduję. Do 26 roku życia  (tak, właśnie tak długo) żyłam w przekonaniu, że coś jest ze mną nie tak i na pewno wszyscy inni ludzie na świecie mają inaczej. Nie raz słyszałam: pracuj nad tym (do dzisiaj to słyszę). Logika i naturalna selekcja w społeczeństwie i kontaktach towarzyskich też jest raczej bezlitosna: dostosuj się, albo spadaj. Problem z introwersją jest taki, że mimo naszej pracy i dostosowania się do wymogów pewnych społecznych, czy zawodowych sytuacji … my – introwertycy często cierpimy. Może to duże słowo, ale to nas wyczerpuje. Dla mnie odpowiednim określeniem będzie też "wysysa całą energię". Możemy "wyuczyć się" rozmów i pewnych zachowań, uczęszczać na wieloosobowe spotkania ze znajomymi ale nie odczuwać z tego żadnej satysfakcji, czuć się dosłownie wyczerpanymi.
Nigdy nie usłyszałam: taka jesteś, wykorzystaj ten potencjał, który masz, a całą resztę zaakceptuj. Wydaje mi się, że równie skrajnym i niepotrzebnym jest wmawianie introwertykowi, że jego indywidualizm jest niepowtarzalny, a cała reszta, ekstrawertyczna część świata jest przygłupia.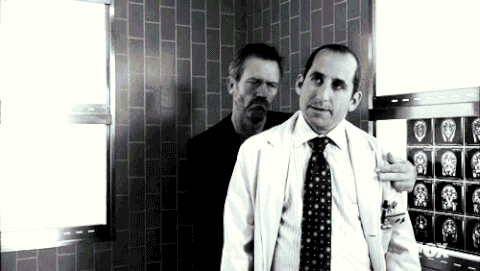 Obwiniam za to społeczne niedoinformowanie i przekazywanie stereotypów w każdym domu dzieciom już od wczesnych lat przedszkolnych. Nie uczymy się tego, że jesteśmy różni. Uczymy się tego, że jest jeden poziom i schemat, do którego wszyscy powinniśmy pasować. Jeśli dajemy sobie wmówić, że introwertyzm to ułomność, pozbawiamy się szansy na kreatywne i bogate życie. Chodzi głównie o to by introwertyk uwierzył w swoją siłę, która przejawia się w spokoju, opanowaniu, czy skłonności do refleksji. Jeśli introwertyk skupi się na wymuszaniu na sobie nieosiągalnych dla niego przejawów ekstrawersji, ponieważ wydaje mu się to konieczne, lub ktoś wmówi mu, że właśnie taka jest normalność to zaszkodzi sobie podwójnie. Naraża się na dyskomfort, utratę energii, którą posiadałby idąc swoim torem nie rozwijając przez to darów, które leżą w jego naturze.
Co charakteryzuje introwertyka:
obniżona skłonność do szukania kontaktu z innymi ludźmi,
posiada umiejętności społeczne i docenia ich wartość, jednak dość szybko przekonuje się podczas kontaktów z innymi ludźmi, że tak naprawdę marzy o tym, by uciec na koniec świata (jego dom też będzie ok),
choć nie przepada za luźnymi rozmowami, bardzo lubi rozmowy na tematy, które go interesują,
swoją energię towarzyską przerzuca na osoby najbliższe (rodzinę, przyjaciela),
w kontaktach z innymi lubią raczej słuchać niż mówić,
czasem łatwiej im wyrażać siebie w języku pisanym niż  mówionym.
Podstawowe różnice
Ładowanie energii. Według Hansa Eysencka podstawowe różnice między introwertykami i ekstrawertykami są konsekwencją różnic w wielkości pobudzenia, jakiego ludzie doświadczają w czasie relaksu. Introwertycy doznają większego pobudzenia. Koncepcja wyjaśnia nam w zasadzie fundament tej różnicy. Ekstrawertyk będzie szukał działania, aktywności by osiągnąć pobudzenie i satysfakcję podczas gdy introwertyk osiągnie to wszystko dokładnie wtedy kiedy nic się wokół niego dziać nie będzie. Introwertycy silniej i szybciej reagują też na stymulację np. kontakty z ludźmi i głośna muzyka docierają do nich szybciej i oddziałują na nich mocniej. Koncentrują się więc na poszukiwaniu okazji do obniżenia stymulacji.
Ekstrawertyk w samotności będzie się czuł znudzony (w negatywnym sensie) i wyczerpany. Introwertyk będzie się czuł wyczerpany wśród ludzi i będzie szukał azylu w dobrze znanej mu i lubianej nudzie i samotności.
Introwertyk a komunikacja
W oparciu o pewne schematy, które wybiera introwertyk podczas sytuacji społecznych, które wymagają od niego komunikacji, często uchodzi on za osobę nieśmiałą, lub gbura. Introwertyk może być nieśmiały, może też okazać się gburem, jednak nie są to synonimy, a określenia o zupełnie innej genezie.
Milczenie nie musi oznaczać też, że introwertyk jest obrażony, smutny, zirytowany, lub że ma nic do powiedzenia. Często, dopiero w ciszy, która towarzyszy temu milczeniu jest w stanie zebrać i uporządkować myśli.
Introwertyk wbrew przekonaniu nie jest tez odludkiem. Lubimy mieć kontakt z innymi, ale lubimy sobie ten kontakt "dozować" i mieć pełną kontrolę nad jego intensywnością. Niestety, sytuacje takie jak spontaniczne imprezy, bardzo duża ilość osób na niewielkiej powierzchni, spontaniczne spotkania, spotkania integracyjne, służbowe to sytuacje, w których introwertycy często się wycofują.
Mówiąc inaczej: z dążenia introwertyka do odosobnienia nie wynika wcale, że introwertyk chce być samotny.
Wytłumaczę to na swoim przykładzie. Jeśli będę mieć do wyboru kawę ze znajomym, który interesuje się fotografią, lub podobnym typem literatury, podobnymi filmami z pewnością chętnie wybiorę się na takie spotkanie. Jeśli mam siedzieć z ośmioma praktycznie różnymi ode mnie osobami przy piwie i pizzy możliwie, że nagle się rozchoruję lub pójdę i będę pić to piwo duszkiem udając, że jest ok i wcale nie błądzę po najbardziej odległych zakamarkach swojego mózgu.
Nie jest też prawdą, że introwertykom słabo idzie poznawanie nowych ludzi. Nie wiem jak wy, ale zdarzyło mi się "rozgadać z kimś od pierwszego wejrzenia". Śmiesznie to brzmi, ale właśnie tak jest, kiedy introwertyk spotyka kogoś o pokrewnych zainteresowaniach zupełnie przypadkiem.
film Włodka Markowicza o introwersji
Znani introwertycy
Bill Gates, Abraham Lincoln, Eleanor Roosevelt, Albert Einstein, Mahatma Gandhi, Audrey Hepburn, Barack Obama, Bob Dylan, Steven Spielberg.
Ciekawe cytaty
Jeśli różnisz się w jakiś sposób od ekstrawertyka, (społeczeństwo) sprawia, że myślisz o sobie jakby było z Tobą coś nie tak – Emma Watson
---
autor